I had a conversation with my husband recently that inspired me to kick into full gear.
And then my best friend came to visit me this weekend, and we had a very encouraging conversation that has inspired me to just lay it all out
Have you ever felt too overwhelmed by your dreams or goals (or just life in general) to do anything about it?!
Well, I hate to admit it, but I have been feeling like this a lot lately.
My life the past month or so has consisted of waking up, working, spending time with Harry & Josh, and then going to bed (at like 7:30pm). None of these things are bad (well, maybe the early bedtime is a little extreme) but I have really struggled to do some of the things that inspire me spiritually, emotionally, creatively...
In all honesty, I have been watching episodes of mindless TV shows before I fall asleep and in the morning while I get ready. But somehow I haven't found time to do things that I really want/need to do. I want to be healthy spiritually and physically, but I choose to go to bed (too) early instead of praying, reading Scripture, or exercising. I love to create things whether it be stamping, sewing, or taking photos and editing them...all of which I'd like to get better at, but I haven't put
much
any energy into these aspects of my life. I love connecting with the people in my life, but I have been so overwhelmed that I have slipped into "autopilot" and have basically been just trying to survive through each week, one. day. at. a. time.
Until this weekend, that is!
After spending a dinner date complaining to Josh about how overwhelmed I am by the demands of motherhood, working full-time, etc. he pointed out that if I want to grow spiritually, or have a more successful Etsy shop, or grow my readership here on my blog (all of which are true)...I need to work on my time management.
Ugh!
Even though I knew right away that his words were true, my gut reaction was to keep on grumbling. I just wanted to be self-centered and continue living in the pity-party I've been throwing in my head.
Poor me: I'm tired, and I'm stressed, and I want my life to be __________ but I don't want to do anything about it. Instead I'll just watch another episode of Gossip Girl (I hate to admit it, but it's true).
Wah, wah! I am such a whiner! (something I get after my students about all the time)
So here I am making this confession on my blog. And as
embarrassing
humbling as it is to admit, it's the truth and it feels good to just write it all down.
After thinking about my life and who I am today, I've realized that there are ways that I can manage my time differently that will move me closer to who and where I want to be. I'm not talking about being more successful in the way that people normally think about success.
I just want to make progress.
Baby steps.
I want to do one thing today to be a more loving wife to my husband. I want to make small steps to pursue the kind of creative outlets that make me feel inspired and fulfilled. I want to write more because I tend to process things better when I write them out. I want to eat healthier meals and exercise more than I have been (which won't be hard since even one day a week would be an improvement).
In short, I want to find a healthy balance with my time; to whine less about not having enough of it, and instead make the most of my time each week. If time is money, I need to be more wise in how I steward it.
My focus needs to shift. Instead of always thinking of me, me, me I want to turn my focus onto God. Then I will be able to love the people He has placed in my life
well
instead of just half-heartedly, and use the gifts and desires God has given me to bring Him glory (instead of myself) and bring joy to others.
How much more fulfilling will that be in comparison to throwing myself a pity party!?! Seriously, life is about so much more than me!
Thank you Josh for speaking truth into my life and challenging me to be the best version of myself!
Thank you Heidi for visiting me today, and encouraging me to think about these things as well (and to be okay with just taking a small step in the right direction).
And above all: Thank you Jesus for being so patient and full of grace. I am so ill-deserving and cannot fully wrap my mind around your sacrificial and selfless love. But I want to be made more like you because being selfish is doing no good for me, or anyone else...and it certainly isn't bringing you any of the glory that you deserve!
So here's to taking a step and moving forward in grace!
I feel better already!!!
What is one area in your life that you'd like to change?
Just do one thing this week to make a move in the right direction.
I promise you will be SO GLAD you did!!!
I have been so inspired lately by the gorgeous prints of Katygirl Designs and Jones Design Company. Wouldn't this be a lovely print to frame and hang in your home?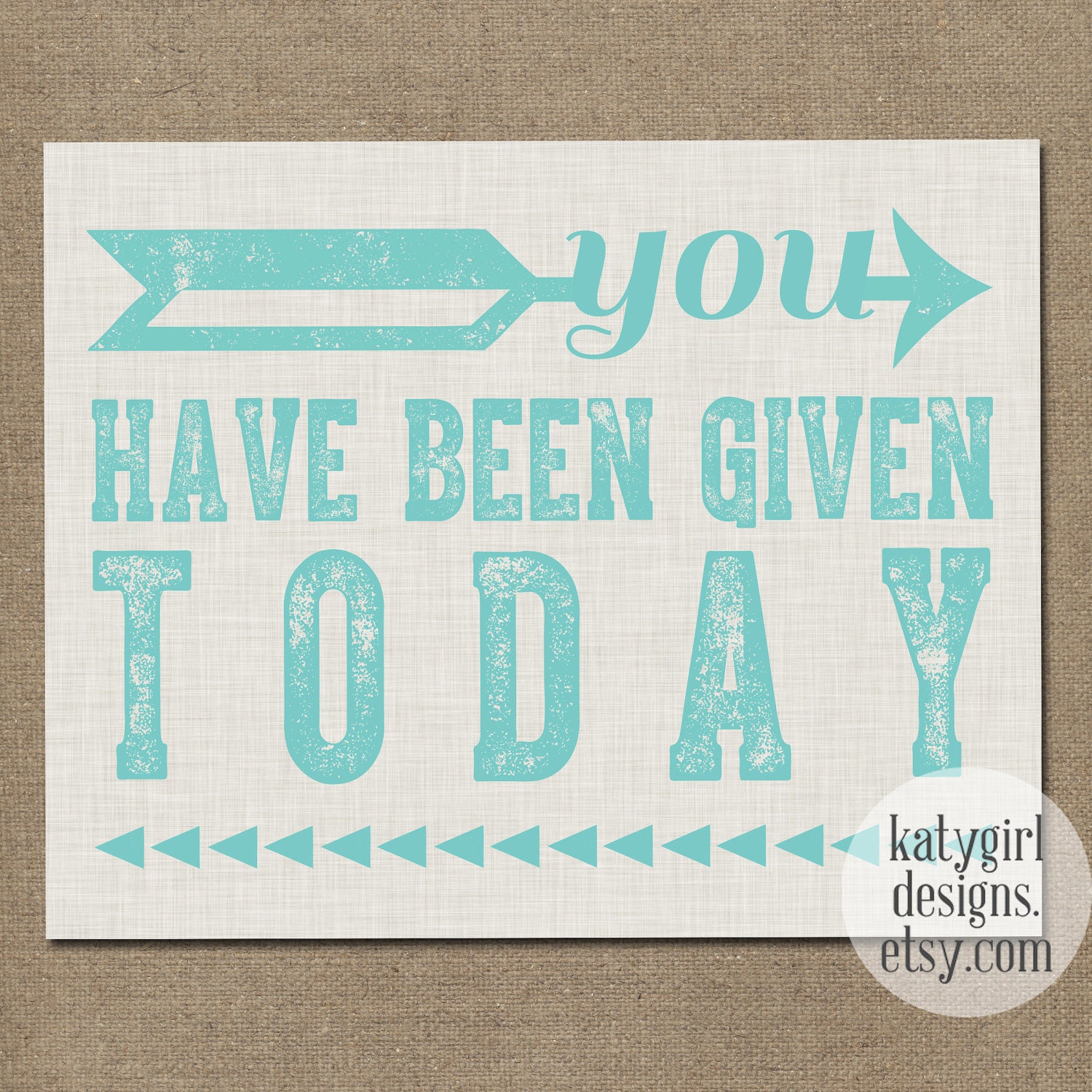 Click
HERE
to view this print in Katygirl Designs' Etsy Shop.
Click
HERE
to visit JDC, home of many inspiring prints as well!